4 tags
NewSat ensures $611M funding for Jabiru-1...
NewSat, the biggest independent satellite communications provider in Australia, made a recent announcement that the company has finally secured almost $108 million to meet the remaining requirements of the equity and mezzanine funding for its launch of the Jabiru-1 satellite by middle of 2015. Overall, NewSat has ensured a total of $628.2 million for its new satellite. The Jabiru-1 satellite,...
4 tags
NewSat to attend the PTC
Australian satellite specialist NewSat Ltd will be taking part in one of Asia-Pacific's largest global event for the telecom industry, the Pacific Telecommunications Council Conference. Now on its 35th year, the PTC 2013 will be held at Hilton Hawaiian Village, Hawaii from January 20 to 23. Next year's conference will run on the theme "Capacity, Capability, Collaboration" and is expected to draw...
6 tags
Steve Rich explains Ka band capacity in Africa
NewSat's Regional Head Steve Rich explains and explores how Ka band satellite capacity is changing the African telecommunications sector, and supporting the emerging digital economies of the continent. Rich outlines the many advantages of the the new spectrum, which is considered as the next logical step after C and Ku band frequencies reach saturation. Over the last two decades, demand for...
5 tags
NewSat Ltd invests on iDirect Evolution satellite...
NewSat Ltd has purchased iDirect's Evolution satellite hub as part of its investment in upgrading networks in anticipation for the company's Jabiru Satellite Program. The first Ka band satellite, the Jabiru 1, is already slated for a 2014 launch. Aside from the satellite hub, NewSat is also upgrading to the SatManage 5.2 network management software that will enable improved troubleshooting,...
4 tags
NewSat CEO reviews company's 2012 performance
NewSat Founder and CEO Adrian Ballintine summarized the company's 2012 performance this year in a year-end report featured in Sat Magazine. According to Mr Ballintine, 2012 has been a busy year for the Australian independent satellite communications company, citing record revenue growth, increase in its core teleport business services, and progress in its Jabiru Satellite Program. The company is...
8 tags
'NewSat among the Fast Twenty Teleport Operators'...
The World Teleport Association has once again recognized Australian independent satellite specialist NewSat Ltd as one of the top teleport operators in the world. In its annual world rankings, NewSat Ltd was included in the top 5 of the "Fast Twenty" list which ranks teleport-operating companies based on year-on-year revenue growth. The WTA also listed NewSat as top 10 in the Independent Top...
6 tags
NewSat's Jabiru satellite program to strengthen... →
Australia's leading independent satellite specialist, NewSat Ltd, has been working hard on the much anticipated Jabiru Satellite Program. The fleet of Ka band satellites are expected to deliver high-throughput capacity and flexible payloads across the globe, with the first of the birds, the Jabiru 1, slated for a 2014 launch.
7 tags
Watch
Check out this short video of the South Australian teleport operated by NewSat Ltd. The facility is a Military Accredited Global Access Point supported by a 24 x 7 x 365 on-site Network Operations Centre made up of a responsive account manage team that ensures services are always reliable, and that a client's business is protected. The Adelaide teleport also delivers C and Ku band coverage...
4 tags
Slideshow: Annual General Meeting @ Westin →
Check out this slideshow of last Thursday's Annual General Meeting, held at the Westin in Melbourne.
6 tags
7 tags
Annual General Meeting 2012
NewSat held its Annual General Meeting last Thursday, November 29 at the Westin in Melbourne. The focus of the meeting was the upcoming launch of the Jabiru-1 come 2014. The company also presented its financial highlights - in particular the increased revenues in core teleport services - the successful fundings for the Jabiru Satellite Program, and the outlook for NewSat in the coming years. A...
8 tags
9 tags
6 tags
Jabiru satellite program to deliver more powerful...
NewSat's Jabiru Satellite Program is set to deliver more powerful satellite broadband solutions not only for rural clients, but also to enterprise customers and government projects like nationwide broadband networks. The fleet of Ka band satellites are a new generation of birds that can deliver high-throughput capacity, and more efficient support for bandwidth intensive applications. NewSat...
9 tags
Government and military sector turning to Ka band
Ka band satellites are the next logical step for the satellite communications market. Providing greater capacity to support a range of communications solutions, the Ka band technology can deliver high-throughput capacity to military personnel requiring reliable and secure networks especially in volatile regions. Unlike terrestrial networks which are prone to damages in conflicts, satellite...
6 tags
7 tags
Watch
Check out this video of the Adelaide Teleport in South Australia. The world-class facility is served by a Network Operations Centre that runs all year round to deliver the necessary support to clients and ensure interference are not merely minimized, but also avoided. 
6 tags
6 tags
SATCON 2012: The Satellite Communications...
November 14-15 Javits Convention Center, New York City  SATCON 2012 will bring together key organizations and industry leaders from the telecom, media & entertainment, government, military, and enterprise sectors to discuss satellite-enabled communications and content delivery. Over 70 speakers will deliver lectures and keynote tackling the emerging technologies and challenges in the...
5 tags
8 tags
AfricaCom 2012 Summit in Cape Town
November 13 - 15, 2012 CTICC, Cape Town, South Africa  NewSat will be taking part in the largest event for the digital industry in Africa - the AfricaCom Summit 2012. Now on it's 15th year, AfricaCom brings together over 7,000 delegates, key executives, industry leaders, and organizations from the media, ICT, and telecom sectors to tackle the ever changing digital landscape, not just in the...
8 tags
NewSat featured in The Australian
NewSat Ltd was featured in The Australian courtesy a report by James Dunn. In the newspaper, Dunn looks into the strategies of the company especially with the financing of the Jabiru Satellite Program. The project aims at launching Australia's first independently owned commercial satellite, and progress on the first spacecraft, the Jabiru-1, has been within schedule after Lockheed Martin announced...
7 tags
2012 Annual General Meeting
Thursday 29th November 2012 The Westin 205 Collins Street, Melbourne 3000 10.00am NewSat will having its Annual General meeting on the said date and place. Registration, including tea and coffee starts at 930am. NewSat will also be showcasing its Satellite Communications Trailer at the driveway of the Westin. The vehicle provides high-speed wireless broadband networks in a self-contained...
9 tags
William Abbott, now part of NewSat Ltd's Board of...
NewSat is pleased to announce that William Abbott has been appointed as Non-Executive Director of the company. He has served as Corporate Counsel to the company for two years and will retain the said position. Aside from his appointment to NewSat's Board of Directors, he will still retain his position as Corporate Counsel to the company, one he has held since 2010, and continue serving as a...
7 tags
NewSat at the 3rd Annual Australian Microcap...
Adrian Ballintine, NewSat Ltd's Founder and CEO, attended the 3rd Annual Microcap Investment Conference held at the Sofitel Melbourne last October 16 to 17. Mr. Ballintine discussed the company's present activities including the Jabiru Satellite Program, project funding, and the launch of the Ka band fleet. If you would like to watch Mr. Ballintine's presentation in full, click...
8 tags
Adelaide teleport delivers world-class satellite...
NewSat's Adelaide teleport facility has consistently delivered world-class satellite communications to military personnel in the Middle East. US-based Proactive Communications Inc. (PCI), has relied on the South Australian satellite ground station to provide camp communications for soldiers in Afghanistan, and has been delivering stable and secure support thanks to a number of factors. South...
8 tags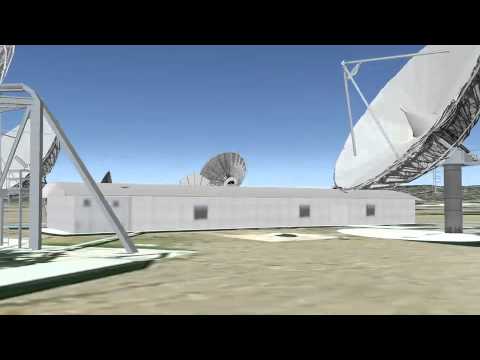 9 tags
NewSat Ltd to take part in AITEC East Africa...
24 – 25 October 2012 Oshwal Centre, Westlands Nairobi Australia's leading satellite communications company will be attending the AITEC East Africa ICT Summit 2012 in Kenya to discuss with experts, businesses and consumers the crucial role satellite communications plays in assisting information-based services. NewSat Ltd's Regional Head, Steve Rich, will be at the event to discuss the Jabiru...
9 tags
NewSat CTO - David Ball interviewed on ABC News →
The space race has been going on for decades and yet Australia has been lagging behind. Now, the government is looking at discussing a whitepaper on changes in the country's space policy. The Satellite Utilisation Policy see's Australia as changing focus from space activities to space technology. NewSat's Chief Technical Officer, David Ball, was interviewed for his comments on...
11 tags
Powerful backhauling solutions in Australia
Businesses today rely on Internet communications for their growth, and many organizations use the cyber-sphere for their operations and management. Reliable Internet communications is thus, necessary in a competitive, globalized environment. NewSat Ltd, Australia's leading satellite communications specialist, delivers backhauling solutions between their teleports. The company's...
9 tags
Internet from satellite perfect for remote regions
One of the many uses of satellite technology is the delivery of wireless communications in remote regions or rural communities cut-off from traditional fibre networks. Fibre or fixed-wireless services often cannot penetrate these far-flung locations because of geographic challenges. Deserts, dense tropical forests, mountainous regions, or even seemingly uninhabited islands make it impossible for...
8 tags
Reliable mobile backhaul solutions
Are you restricted by your location to settle for slow, unreliable wireless communications? Are you having trouble accessing the Internet in remote regions? NewSat has the expertise when it comes to remote connectivity communications. Our mobile backhaul solutions ensure that wherever you are, you can have wireless communications that is integrated to a broad range of applications tailored to...
9 tags
World class satellite communications
NewSat is the leading independent satellite communications company in Australia. With two-world class and military accredited teleport facilities in Perth and Teleport uplinking to 12 satellites, NewSat has the capability to supply fast, reliable, and secure satellite communications solutions that can be optimized to meet various remote connectivity needs. NewSat has established relations with...
9 tags
Internet by satellite
Hard-to-reach locations present geographic challenges to traditional terrestrial communications infrastructure like fibre, cutting off such areas from Internet access. In mountainous regions, or dense tropical foliage; in vast desert areas or even nearly uninhabited island communities, building ground networks may seem impossible and even impracticable. NewSat Ltd's satellite solutions make...
7 tags
NewSat and the resource sector
Many resource industries have operations in remote regions. Mining, oil and gas, and construction sites are found in far-flung locations, often inaccessible by road, and cut-off from terrestrial communications infrastructure. This is why NewSat Ltd has been creating partnerships with many businesses in the resource sector. With its world-class facilities and innovative solutions, Australia's...
8 tags
Watch
Check out this short video of NewSat's Adelaide Teleport.  Aside from the ground stations, Australia's leading satellite communications company also delivers VSAT services like internet by satellite, wireless backhaul, and satellite VoIP.
8 tags
8 tags
Backhaul via satellite, now emerging as ideal...
A recent study showed that satellite communications is playing a more important role in smart meter backhaul communications. Satellite's ability to cover the last mile has made it the choice for many companies in supporting backhaul networks. NewSat Ltd offers just that. Our cellular backhaul services through VSAT makes it possible to establish remote connectivity even in the...
6 tags
Strengthening satellite communications with the...
NewSat constantly strives to deliver the best satellite communications solutions to its customers. That's the reason why it has focused a lot of attention on the Jabiru Satellite Program. Looking to the future, seeing the crowded skies, and the challenges, NewSat has turned its efforts on launching Australia's first commercial satellite. The Jabiru-1, slated for a 2014 launch, isn't just under...
6 tags
NewSat Ltd on Jux →
Good day everyone. Check out NewSat's Jux site where we share the latest photos, videos, quotes, and features about Australia's leading independent satellite company to appeal to your visual experience. 
8 tags
Wireless backhaul for remote regions
NewSat has always been focused on delivering reliable and effective satellite solutions which aim to improve business operations. Today, many businesses rely on the success of their operations in isolated locations. Mining, construction, even oil and gas, are sectors which are looking into satellite communications. NewSat Ltd has the technology necessary for successful business operations in...
8 tags
Satellite broadband perfect for rural regions
In remote regions, terrestrial communications network is not advisable. Geographic challenges make prevent any infrastructure for communications to be built. Fibre will not work well in mountainous regions, dense tropical jungles, arid deserts, and even far-flung, uninhabited islands.  In such cases, internet by satellite is the recommended solution. Thanks to VSAT systems, satellite broadband...
5 tags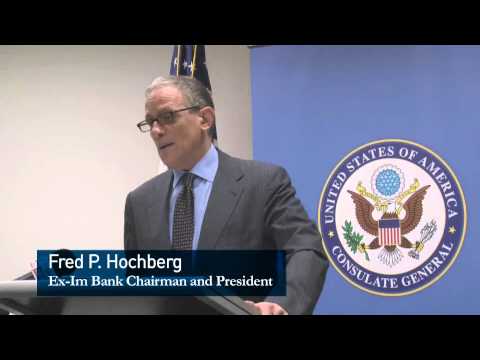 8 tags
News articles on NewSat's announcement of FY2012...
Here are a list of news articles collected online reporting about NewSat's FY2012 year-end result. According to CFO Adam Shapiro, this is the company's best performing year to date and the FY2013 is promising, as it has already secured new high-profile teleport contracts, as well as funding for its Jabiru Satellite Program. Check out the news links below: Sydney Morning Herald ...
9 tags
Photos from Diggers and Dealers Forum
NewSat Ltd attended the Diggers & Dealers Mining Forum 2012 - a three-day event held at Kalgoorlie, Western Australia. The mining forum is one of the largest in the region and brings together mining industry professionals, equipment suppliers, engineers, and investors.  Australia's satellite communications company NewSat was one of the hundreds of exhibitors at the forum. The company...
10 tags
NewSat releases FY2012 Year End results
Australia's leading satellite communications specialist, NewSat Ltd (ASX:NWT), is pleased to announce the company's year end results for the financial year ending June 30 2012. To date this is the best performance from NewSat and the company's CFO, Adam Shapiro, was pleased to discuss the Year End Results in detail, including an outlook for shareholders.  The company has...
8 tags
NewSat will join the China Satellite Conference...
One of the premiere events for the satellite industry in Asia is back. From September 19 to 21, the China Satellite Conference 2012, will see thousands of delegates from the satellite sector converge at the Hotel Nikko New Century in Beijing. The event is one of the biggest platforms for networking and business opportunities with satellite operators, suppliers, hardware manufacturers, customers...
10 tags
NewSat snares Wheatstone satellite comms →
The Wheatstone Project in Western Australia is one the largest in the region and the company behind the project, Chevron, is making sure all systems are go. The recent contract signing between the LNG development and NewSat Ltd, will allow the latter, a Melbourne-based satellite communications company, to provide its expertise in communications. NewSat will deliver the needed communications...
6 tags
Watch
Check out this video of a telecommunications port in South Australia. 
8 tags